Key West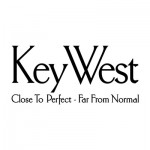 Discover a city where real estate titles date back to the Kings of Spain.
Stroll the palm-lined streets and discover gingerbread mansions, tin-roofed conch houses, the John Audubon House and Ernest Hemingway's home.
Walk in the footsteps of Thomas Edison, Lou Gehrig, Harry Truman, and Tennessee Williams.
Gaze at the fabled treasure of the galleon Atocha. Discover tomorrow's fine art treasures by Key West's well-known and unknown artists.
http://www.fla-keys.com/keywest/